We Put The Custom In Custom Homes
At Providence Builder Group, we put you and your project first. With more than half a century of combined experience, we have the expertise to accommodate your vision and meet your expectations.
Your Passion is Our Purpose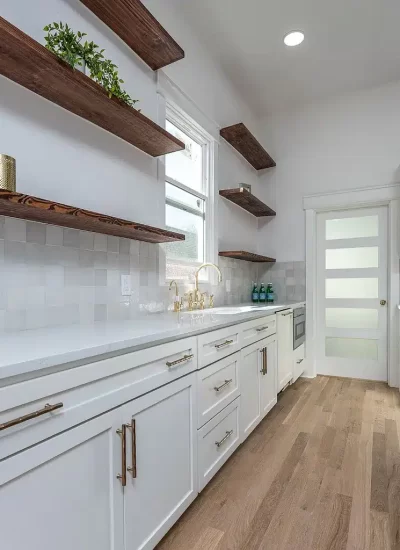 Bring your dreams to life with a truly custom house that your family will be proud to call home. We offer new builds and quality home additions that allow you to live your best life in a space built unlike any other. You can be confident that Providence Builder Group will turn your vision into reality.

Historic Home Renovations
We believe that history should not succumb to convenience. Providence Builder Group takes pride in restoring historic homes while adding modern touches, such as integrated electric and efficient insulation, that won't interfere with the timeless style and craftsmanship that made you fall in love with your home in the first place.

For the ultimate in strength, durability, and efficiency, choose ICF (insulated concrete form) construction. Insulated concrete provides cost savings and comfort for you while also blocking unwanted noise and resisting the ravages of time. As discreet as it is effective, your ICF home will protect you and your family while providing the look and feel of a traditional brick-and-mortar build.

Shipping Container Construction
When sustainability is your number one priority, shipping container construction checks off every box: it's recycled, airtight, and energy-efficient. A shipping container home is cozy and efficient with a modern twist that helps you leave less of a carbon footprint and more of a positive influence on your world.
Get Started with a New Home Build
Your perfect home isn't found; it's envisioned. Our floor plans and your imagination combine to create the perfect property. Once you have the "bones" of your home designed, you'll sign a contract and be that much closer to having your name on the deed.
Work with our professional designers to further customize your home plan. At this stage, you'll choose colors, finishes, and materials that will help turn your vision into a reality.
It's time to meet the hands that will build your home from the ground up. As the construction process gets underway, you'll be able to follow your home's progress on our exclusive client app. You never have to wonder where you are in the process because updates are a click away.
While the last four weeks of construction might seem like the longest month of your life, now's a great time to buy a bottle of champagne and start packing. You'll soon receive an invitation for your final walk-through. Shortly after, the keys will be in your hands, and it's time to make your new house a home.
We offer a generous selection of newly renovated and new construction homes, or you can customize your castle from the ground up. Schedule an appointment today, and get ready to embark on an amazing adventure.
At Providence Builder Group, we know that the value of each project is only as strong as our attention to detail. Our decades of experience have taught us that every nook and cranny deserves the same care as the roof and foundation. As your building partner, we pledge to put you on a pedestal. In fact, building relationships is built right into our values and mission statement.
Your Dream. Our Tools. Together, We Make It Happen.
As your custom home-building partner, we take your dreams and turn them into reality. Together, we can build something that we're proud of and that will last a lifetime.