Why hire a custom homebuilder? Expertise, relationships, and a perfect place to call your own are just the beginning.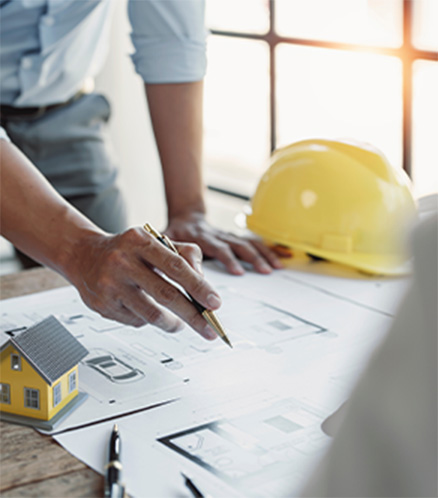 If you're getting ready to build your first home, congratulations. This is a huge step in your life, and your custom home builder can make your Nashville-living dream come true. But why hire a custom homebuilder? Isn't it faster to just pick a design and live in the same house as everyone else? Maybe not. Today, we take a look at the top reasons to hire a custom homebuilder.
Reason #1: Expertise And Knowledge
A custom home builder in Nashville has all of the expertise and knowledge they need to build on your land. Remember, each plot is different, and it takes an expert eye and someone with exceptional attention to detail to make sure that it's done based on everything from current material prices to the surrounding terrain to the angle of the afternoon sun!
Reason #2: Leverage
A custom home builder will have relationships with other Nashville businesses, including construction material vendors. We can work with local suppliers to get you top-quality fixtures, materials, and more at the best possible price. We can then pass the savings along to you so that you can get more from your custom home.
Reason #3: Solid Relationships
When you want to have a relationship with your custom home builder, Providence Builder Group has you covered. Not only do we work closely with each of our clients, we have also maintained solid relationships with some of the area's most reliable subcontractors from flooring to painting and everything in between. You never have to wonder if the people in your home are experts in their field; they are. And because we work with only the best, you are assured a home that's built with both beauty and quality in mind.
Reason #4: Less Stress
While it sounds like it might be less stressful to just simply pick a design and let your builder go at it, the truth is that hiring a custom homebuilder can reduce stress for you in the long term. How? Because you'll always know that you have a dedicated project manager on site to ensure that your wishes and desires are fulfilled with each nail and each appliance installation. Further, having a custom home gives you greater life satisfaction since you'll have what you want from the very beginning.
Reason #5: It's More Efficient
While delays are part of the construction process, especially in Nashville where building materials tend to get scarce, hiring a custom home builder is more efficient and may even lead to more timely construction. Remember, when your home builder has relationships with suppliers, vendors, and subcontractors, they'll often be put at the front of the line when these materials and services are needed.
It's time to live the life you've always desired in the home you've always dreamed of. At Providence Builder Group, we can turn those dreams into reality. Whether you want a custom showplace, a small home addition, or a modest, modern shipping container home on your land, we have you covered, and we hope to always give you a reason to choose a custom home builder for every stage in your homeowner journey.
Providence Builder Group is a Nashville-based homebuilder and home renovation team that works closely with home and property owners wanting a truly customized space to call their own. From IFC construction to shipping container homes to historic home renovations, additions, and more, Providence Builder Group has the experience and expertise to complete projects of all sizes. The locally-owned company also offers custom, traditional homes and tornado shelters. Founded by Middle Tennessee native Will Barron, Providence Builder Group is the product of his dedication for his community and serves as a testament to what happens when hometown pride enters the construction industry.