Are custom builds cheaper? Not always, but there are long-term-financial benefits to investing in a property built for the way people live.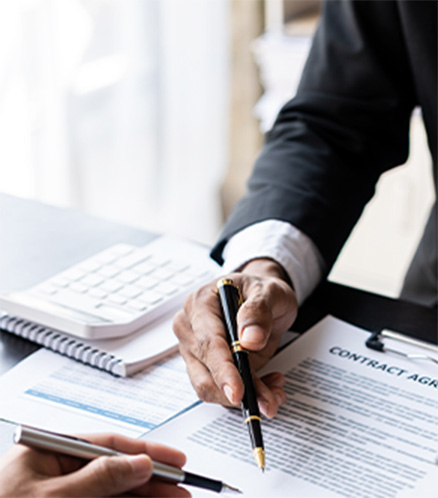 When you're trying to decide between a cookie-cutter property or using a custom home builder in Nashville, your first thought is that building a custom home may be more expensive, or you may wonder, "are custom builds cheaper?" There's no single answer to this question that works for everyone, and affordability is based on everything from the actual cost of building to the cost of operating to potential uptick in resale value.
What are the benefits of choosing a mass-produced home?
Before we get into why you should choose a custom homebuilder for your Nashville home, let's look at some of the benefits of choosing a cookie-cutter option.
The primary benefit is that you'll have many designs to choose from. There will also be many different features and potential configurations that can help your mass-produced home feel a bit more customized. These types of homes are also easier to predict price-wise since your builder has likely built hundreds of them before.
On the downside, you may have many limitations. The biggest of these is that mass-produced homes are often located in high-population residential neighborhoods. These developments may also have restrictive HOAs that can and will tell you what color you can paint the shutters, the type of exterior finishes you can have, and whether or not you can add a sunroom, shed, or even basketball goal to your property.
What's the benefit of using a custom homebuilder?
There are many reasons you might choose a custom homebuilder in Nashville. First is that Providence Builder Group has relationships with local vendors, suppliers, subcontractors, and more. We can help you choose the best finishes and take something as rudimentary as a napkin drawing and turn it into the home of your dreams.
Choosing a custom home builder can also save you money. If you choose advanced building techniques, you may have the option of designing your space with some modular components that can expedite the building process while helping you realize cost savings.
Location is another reason to choose a custom home builder. Many planned developments throughout the Nashville area have restrictions on the type of home you can build and who can build it for you. If you already have a piece of land picked out, nobody can tell you that you have to go with one builder over another. Your custom home builder can help you choose the exact location on your property that makes the most sense, and we can paint the shutters any color you want!
Perhaps the most important reason to choose a custom home builder in Nashville is quality. Although many mass-produced homes are perfectly fine, your custom home builder is an artist that will pay attention to every detail, from the wainscoting to the wiring. You won't find this type of dedication from a builder who erects the same structure over and over again.
Finally, affordability. While choosing some building techniques can save you money off the top, you may find that a custom-built home is more affordable overall. This is because we use quality materials and the most effective building methods to ensure that your property is energy-efficient, long-lasting, and safe. A few thousand extra dollars in the beginning can save you hundreds of dollars each year and leave you with a home that has a higher ROI than similarly-sized homes in the neighborhood down the road.
Ultimately, your home should be a reflection of who you are. Providence Builder Group understands this, and our dedicated team can get your perfect place out of your head and turn it into a home that's everything you and your family have ever wanted or dreamed of.
Providence Builder Group is a Nashville-based homebuilder and home renovation team that works closely with home and property owners wanting a truly customized space to call their own. From IFC construction to shipping container homes to historic home renovations, additions, and more, Providence Builder Group has the experience and expertise to complete projects of all sizes. The locally-owned company also offers custom, traditional homes and tornado shelters. Founded by Middle Tennessee native Will Barron, Providence Builder Group is the product of his dedication for his community and serves as a testament to what happens when hometown pride enters the construction industry.